About Us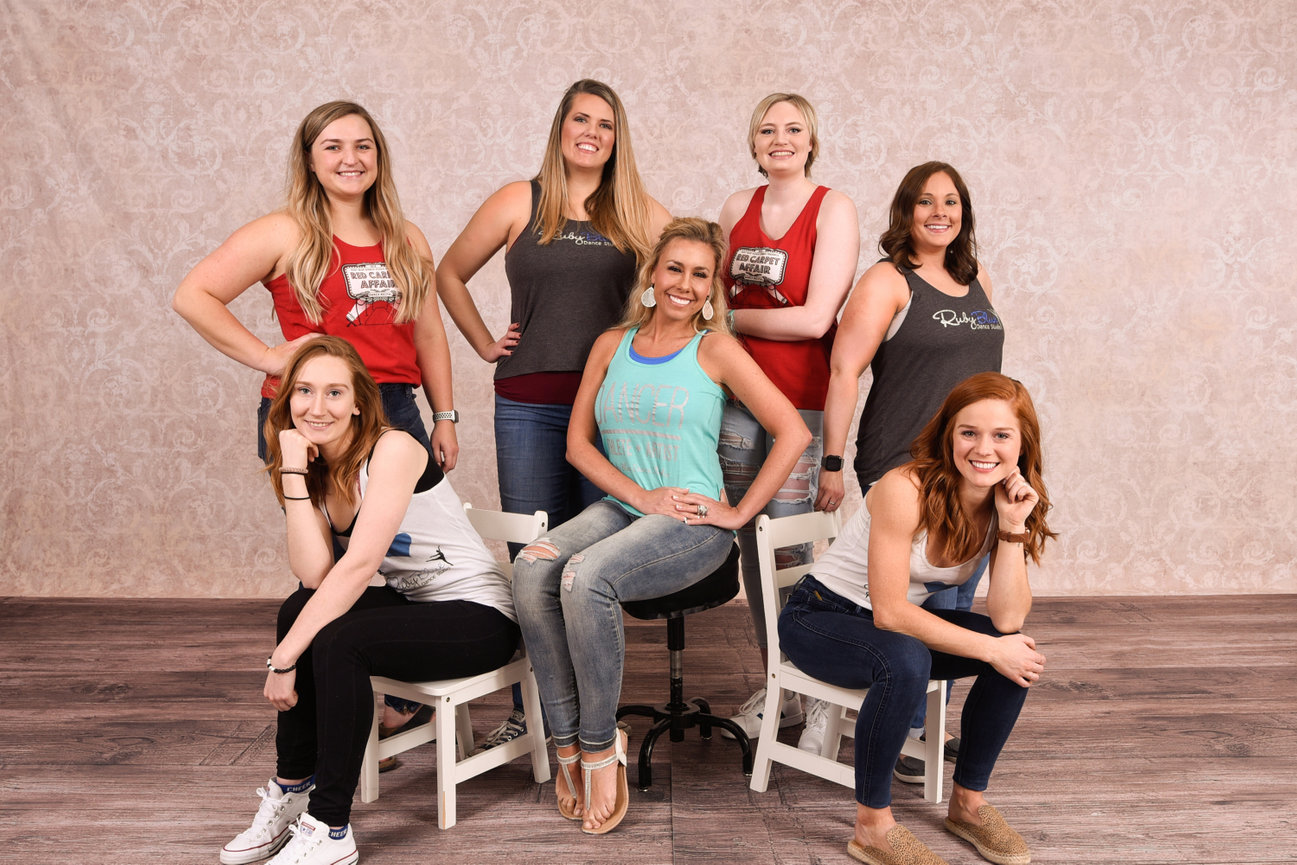 Ruby Blue Dance Studio is owned and directed by Dana Sughroue. Dana grew up dancing at the Studio of Dance Arts, one of Omaha's longest continual dance studios. She has been teaching since 2005. Dana is trained in Ballet, Tap, Jazz, Hip Hop, Pom, Acro, and Pointe. She is a member of the (ODTA)Omaha Dance Teacher Association. The ODTA puts on affordable dance workshops for dancers wanting to expand their education outside of the studio. They also offer scholarships for graduating seniors! She is also a member of the Bennington Chamber of Commerce and loves giving back to the communities that we dance in!


Ruby Blue Dance Studio has a passionate and motivated staff that teach out of love!
All of our teachers grew up dancing and want to share that love with their classes! We are one
big family! Ruby Blue is a place to learn, a place to grow, and a place to make lifelong friends.
We want dancers to take away much more than dance skills. They should find confidence, courage,
and poise among other skills.


Classes


We offer classes for ages 3 to adult, girls and boys. All skill levels are welcome, students are placed by age not ability and we think everyone deserves their time to shine! Preschool classes are 30 minutes and all other classes are 45 minutes. All classes have a minimum enrollment as well a maximum, please contact us for availability!

All classes end with a spring recital! The recital is an exciting time for everyone where you are able to see all the progress your dancer has made. The dancers perform in a fully costumed, professional production. Exact date a for recital will be announced in the fall.



Preschool classes- For ages 3 and 4. In this class we introduce movement and rhythm to our energetic preschoolers. Teaching ballet skills with upbeat and age appropriate music. We use props and lots of creativity to teach our little dancers while having fun. This class will perform one exciting dance at recital in our ballet shoes!

Combination Class- For grades Kindergarten/or 5 years and up. This class we work on skills with both ballet and tap. Ballet the students will continually build on ballet skills as well as learn traditional, lyrical, and contemporary ballet. Tap will introduce different style according to age and ability. This class performs a tap and a ballet dance in the recital.

Hip Hop/Jazz Classes- For grades 1st and up. This is an additional class and the student must be enrolled in a combination class to participate. Students will learn jazz and hip hop technique as well as gain strength and flexibility. Every year we focus on a certain style so your dancer gains knowledge of every style of dance. They will perform one thrilling dance in the recital!


Pointe- This class is an additional class for intermediate students and they must be enrolled in a combination class. Pointe is a skill that requires strength, discipline and knowledge of ballet skills to participate. The student must be approved to participate in this class by their teacher. We want to set your dancer up for success and sometimes that means one more year of building strength
in ballet class before joining the pointe class. They will perform one exciting pointe dance in the recital.

Modern- For grades 3rd and up. We offer a this class by skill/knowledge.This is an additional class and the student must be enrolled in a combination class to participate. Students will learn modern dance movement that involves floor work and reaction moves. A fun class where dancers learn improve dance movement and how to develop their own movements. Dancers will perform one beautiful dance in recital.


POM- For grades 1st and up. This is an additional class and the student must be enrolled in a combination class to participate. Dancers will learn cheer and dance team style dance and perform with pom poms. Great way to prepare for dance team and cheerleading auditions in high school!




Acrobatics- For grades 6 years and up. This is an additional class and the student must be enrolled in a combination class to participate. Cartwheels, bridges, back walkovers, partner work and much more! Acro is a lot like tumbling but with the art of dance mixed with it! Great for the dancer that is always flipping around! They will perform an Acro dance in recital!




Class times 2020-2021


All dancers must participate in a combo tap/ballet class to be eligible to take any Jazz, hiphop, pointe, modern, pom, or acro class
If you do not see a time that works for you please email us. Often times we can find an appropriate class that may have more of a certain age group that is close to your dancers age.

Bennington Location

Monday 4:45-5:30 Kindergarten and 1st Tap/Ballet Combo
Monday 5:30-6:00 Preschool
Monday 6:00-6:45 2nd and 3rd grade Tap/Ballet Combo
Monday 6:45-7:30 6th, 7th, and 8th Jazz/HipHop
Monday 7:30-8:15 6th, 7th, and 8th Tap/Ballet Combo
Monday 8:15-9:00 Intermediate Pointe

Tuesday 5:00-5:45 Pre Pointe/Beginning Pointe (by teacher approval only)
Tuesday 5:45-6:30 1st, 2nd, and 3rd Tap/Ballet Combo
Tuesday 6:30-7:15 2nd, 3rd, 4th, and 5th Jazz/Pom
Tuesday 7:15-8:00 8th, 9th, and 10th Tap/Ballet Combo
Tuesday 8:00-8:45 8th, 9th, and 10th Jazz/HipHop

Wednesday 4:45-5:30 ACRO All Levels
Wednesday 5:30-6:00 Preschool
Wednesday 6:00-6:45 1st and 2nd Tap/Ballet Combo
Wednesday 6:45-7:45 11th and 12th Tap/Ballet Combo
Wednesday 7:45-8:30 Advanced Pointe

Thursday 4:45-5:30 2nd,3rd, and 4th Tap/Ballet Combo
Thursday 5:30-6:15 4th and 5th Combo
Thursday 6:15-7:00 Beginning/ Intermediate Modern
Thursday 7:00-7:45 Intermediate/Advanced Modern (teacher approval only)
Thursday 7:45-8:30 11th and 12th Advanced Jazz (9th and 10th graders by teacher approval only)

Arlington Location

Monday 4:45-5:30 Kindergarten,1st and 2nd Tap/Ballet Combo
Monday 5:30-6:15 3rd,4th, and 5th Tap/Ballet Combo
Monday 6:15-7:00 Intermediate Jazz/HipHop
Monday 7:00-7:45 6th, 7th, and 8th Tap/Ballet Combo
Monday 7:45-8:30 Intermediate Pointe

Tuesday 4:45-5:30 Kindergarten and 1st Tap/Ballet Combo
Tuesday 5:30-6:00 Preschool
Tuesday 6:00-6:45 2nd and 3rd Jazz/HipHop
Tuesday 6:45-7:30 2nd and 3rd Tap/Ballet Combo
Tuesday 7:30-8:15 Acro


Tuition


Tuition/Fees for dance are taken on a quarterly basis.(4 Quarters) The break downs below are for one student. These prices include tuition, costume fees, and recital fee. Contact us if you have any questions on how much you owe.


Preschool: 115.00 per quarter

Kindergarten and up (Combo class): 128.00 per quarter

Kindergarten and up (Combo class and 1 extra class): 230.00 per quarter

Kindergarten and up (Combo class and 2 extra classes): 333.00 per quarter

Kindergarten and up (Combo class and 3 extra classes): 435.00 per quarter

New Student registration fee 25.00 per dancer and 35.00 per family.

4 or more classes per student/or family qualify for volume discount. Please email us for more information!

New students are welcome all year! However, we cannot guarantee a spot in recital. Please check with us before you register!



Policies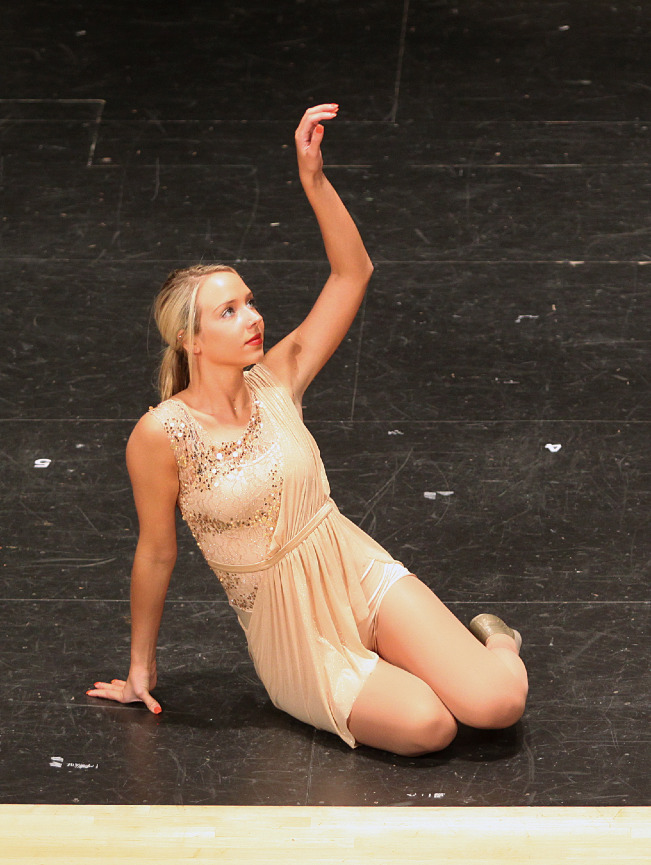 Winter Weather:
When Bennington Public Schools and/or Arlington Public Schools are closed due to winter weather conditions, all classes are cancelled. When weather conditions are questionable in the evening or Saturday, please call the studio for an update or check our facebook page.

Attire:
It is important for dancers wear the appropriate dance attire to every class. Leotard, tights, pink ballet shoes and black tap shoes. Fitted shorts, leggings and skirts may be worn over leotards. No t-shirts unless they are a past years studio shirt. Part of the learning in dance class comes from the corrections of the instructors. Large and excessive clothing makes the learning a little more difficult. Please also makes sure hair is tied back and out of the dancers face. Students should come to class dressed in appropriate attire.
Shoes

Ballet:
Girls ballet slippers are pink and must
be leather or canvas. Stretchy or satin shoes are not acceptable.
Jazz/Hip Hop:
Jazz performers must wear a tan jazz
boot that is fitted to the foot.
Tap:
Young tap dancers wear black patent shoes. They must
have a velcro strap, buckle or ribbon ties. Ribbons ties
will need to be replaced with elastic. Older dancers may
buy small heeled black shoes with buckle. We will show
examples in class.
Pointe:
Before purchasing pointe shoes check with your teacher that your dancer has permission to take the pointe class. You will need to schedule a pointe shoe fitting appointment at Bobby's Dancewear. Pointe shoes come in a ton of different sizes so your dancer may have to try on multiple before you find the correct size. Once you find your shoe then bring shoes, ribbons, and elastic to your teacher so we can OK the fit. Once we give you the go ahead we will give you instructions on how to sew the ribbons and elastic onto the shoe. Do not sew or cut anything until we make sure the fit is good. The wrong size shoe can lead to injury.